Organisation
The ARGE Rind as an umbrella organisation is coordinating the activities of 7 cattle production communities in the federal states of Austria. Simultaneously, the organisation functions as a stakeholder for all cattle producers in Austria. The ARGE Rind also negotiates about the marketing terms and pricing conditions between farmers and customers. This in turn positively influences the development of regional quality programmes. The programmes are then optimally positioned on the market and thus available for the end customers.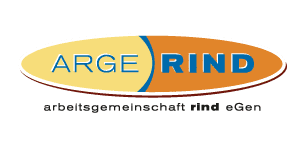 Bridge to the market
In the closer environment, the beef production is confronted with many framework conditions, posing several opportunities and risks. Based on the bundled and secure marketing, the ARGE Rind together with its production communities play a major role on the local cattle market.
Producer associations
Several production communities work together under the umbrella of the ARGE Rind. On the one hand, the association makes use of the common strengths of the Austrian cattle producers. On the other hand, they profit from the association's power due to the union with pig and piglet producers within the federal state.