Partnership
along the value chain
In the closer environment, the beef production is confronted with many framework conditions, posing several opportunities and risks. Based on the bundled and secure marketing, the ARGE Rind together with its production communities play a major role on the local cattle market. Strategic partnerships with food retailing, gastronomy, politics and interest groups are a recipe for success, which is observed and appreciated beyond Austria's borders.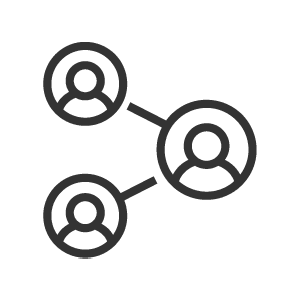 Beef marketing measures
Besides product quality, accompanying marketing measures together with with sales partners in the sectors of food retailing and restaurant wholesale are important components in supporting the sale of Austrian quality beef. ARGE Rind and its producer communities rely on a colourful marketing mix. Some of the marketing focus points include, for example, product tastings, recipe sheets, posters, information brochures, training for meat sellers, and special beef weeks in the catering trade. Another crucial point for good customer service is the presence at important gastronomic events, such as gastronomy fairs or dealer shows. Additionally, the quarterly gastronomy magazine "Mahlzeit" offers a special service for restaurants. The magazine successfully presents information on beef brands including recipe suggestions and preparation tips.
Furthermore, Snow&Beef is a winter barbecue event of a special kind. It is one of many initiatives to sensitise customers for catering businesses located in tourist regions. Some of the core elements making up the event are the barbecue tastings directly on the slopes and the transparent promotion of beef dishes. The event aims to draw customers' attention to the fact that every Snow&Beef-dish is made from quality meat, originating from Austrian beef farms. Thus, every meal directly and indirectly contributes to the care of local and cultural landscape.
Agri benchmark Beef
According to an international study, the worldwide beef production is steadily increasing.
On behalf of AMA-Marketing, ARGE Rind acted again as a representative for Austria at the agri benchmark Beef network in 2018. As part of the network, data concerning the worldwide production systems, their profitability and the framework are collected and analysed.